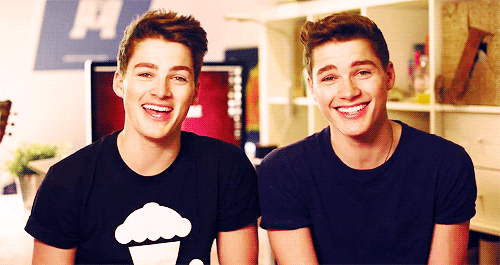 Character Name Alex Martin and Kyle Martin 
Nicknames: Alex; Al , Kyle; Ky
Age: 18 (Kyle by 1 minute)
Gender: totally males
Sexuality: totally straight
Race: hybrids 
Powers: half demons/ half shifter
Character Description - Now how can you say no to this two cute faces. They both have chocolate brown hair that they both style upward. They also have bright green orbs which they got from their mother's side. They stand at 6"5 and weight about 120 pounds each. Their bone structure is like they was made in heaven as they both own two lush pink lips. They have a lean figure not to buff nor not to skinny. They have pale skin that doesn't tan that much.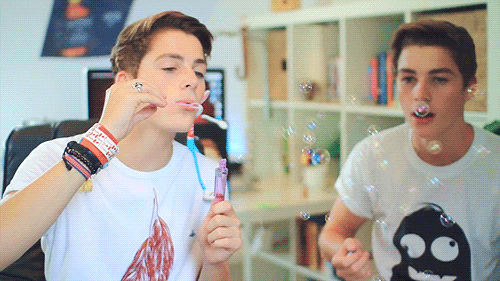 Character Personality - 
Alex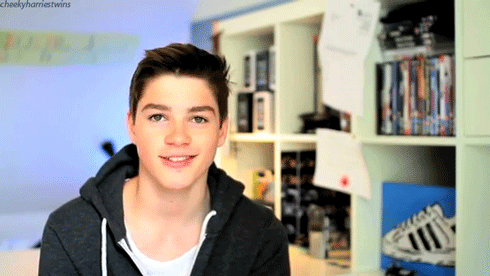 Alex is the "Mr. Smooth" type of guy. He is very out going and loves to go outside more.Plus Al is very charismatic and totally more popular and cool than his brother Kyle.He is also a ladies' man, and be a player at some points, but he makes it up withhis cuteness. Also Alex tends to get in trouble a lot, and does a good cover up. But mostly Kyle gets the blame for his brother's mis-doings.
Kyle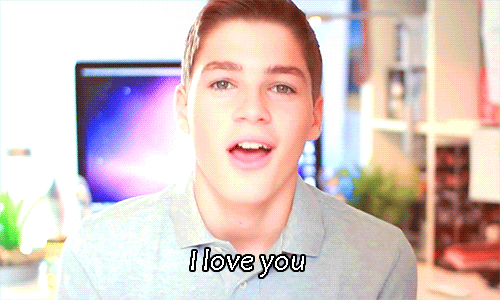 Kyle is your nice and nerdy boy. He usually stay close to the shadows, and shy unlike his brother. plus he is very smart book and techy things.Sometimes he might do dirty deeds for his brother but when you question him he will crack under the pressure. When it comes to the girls he more of a long lasting relationship instead of a quickie. Plus he is the kindest soul you would ever meet.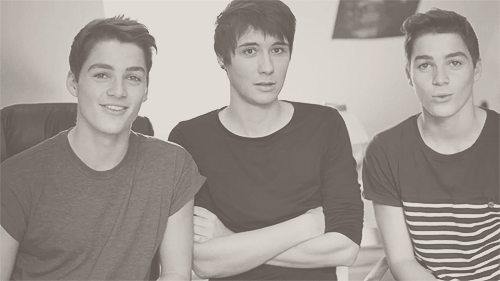 Back Story - 
On a December night a female shifter and a male demon had two children, well twins to be exact. They named them Alex and Kyle. They usually stayed with their father mostly as he taught them every thing they knew. The brothers were unseperatble as they would use to explore the world. They started to develop powers around the age of 7.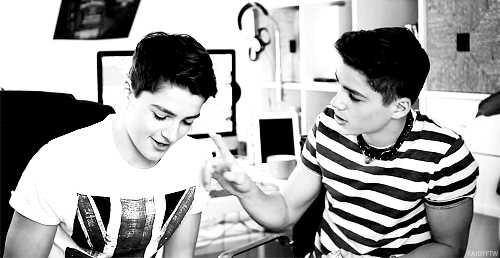 Later in the years, the boys now lived in New York with their mother after father's death. This when they started to break apart. Alex was So fascinated how the action was that he started to hang out with gangs.
Kyle saw this and tried to talk with his bro, it worked but the personality he developed, stayed. So the bros decided to start a web show called Alex & Kyle. They was instant hits and they still continue with it today.
Please include a photo(s)
Both can ship into tigers
| The Brotherhood |
they were regular kids like others




They was just different in form,




Even though they are not the same, they are bros to the end!
Example Post
It's me rubella